YouTube Video Search Download · No proxy required
Usage times:

691,108
Number of comments:

0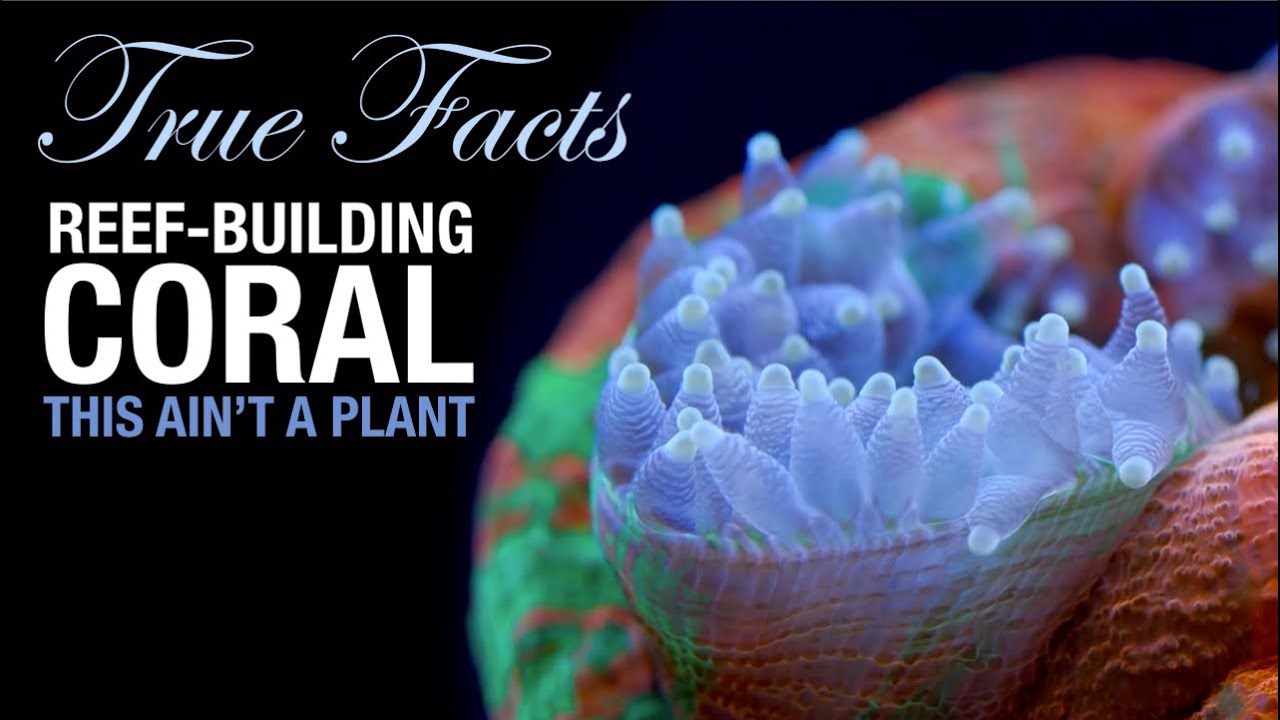 True Facts: Reef Coral is a Crazy Animal!
Go to https://brilliant.org/zefrank to get a 30-day free trial + the first 200 people will get 20% off their annual subscription. Donate: https://www.seawomen.net/donate-2/donations/ merch: https://ze-true-store.myshopify.com/ patreon: https://www.patreon.com/truefacts classical music: https://soundcloud.com/querflote/5-au... sponsor music: https://incompetech.com/ Thank you: Daisy Buzzoni, University of Victoria Dr Brett Lewis, Queensland University of Technology: https://www.youtube.com/@marinequt8941 Dr Todd LaJeunesse, Pennsylvania State University Dr Jamie Craggs, Coral Spawning Lab: www.coralspawninglab.org Dr Thibault Bouderlique, Medical University of Vienna The pufferfish shot: @bugDreamer Peter Kragh: https://www.youtube.com/@2pkdk2 Tidal Gardens: https://www.youtube.com/@tidalgardens Reefscapers.com: https://www.youtube.com/@Reefscapers ReefBros: https://www.youtube.com/@ReefBrosOfficial TIB Ken Marks Narrissa Spies Citations Carbonne, C., Comeau, S., Chan, P. T. W., Plichon, K., Gattuso, J.-P., and Teixidó, N.: Early life stages of a Mediterranean coral are vulnerable to ocean warming and acidification, Biogeosciences, 19, 4767–4777, https://doi.org/10.5194/bg-19-4767-2022, 2022. Gavelis GS, Wakeman KC, Tillmann U, Ripken C, Mitarai S, Herranz M, Özbek S, Holstein T, Keeling PJ, Leander BS. Microbial arms race: Ballistic "nematocysts" in dinoflagellates represent a new extreme in organelle complexity. Sci Adv. 2017 Mar 31;3(3):e1602552. doi: 10.1126/sciadv.1602552. Kawamura, Kaz, Sekida Satoko, Nishitsuji Koki, Shoguchi Eiichi, Hisata Kanako, Fujiwara Shigeki, Satoh Noriyuki. In vitro Symbiosis of Reef-Building Coral Cells With Photosynthetic Dinoflagellates, Frontiers in Marine Science, Vol 8,2021, DOI: 10.3389/fmars.2021.706308 Laissue, P.P., Roberson, L., Gu, Y. et al. Long-term imaging of the photosensitive, reef-building coral Acropora muricata using light-sheet illumination. Sci Rep 10, 10369 (2020). https://doi.org/10.1038/s41598-020-67144-w Lewis, B.M., Suggett, D.S., Prentis, P.J. et al. Cellular adaptations leading to coral fragment attachment on artificial substrates in Acropora millepora (Am-CAM). Sci Rep 12, 18431 (2022). https://doi.org/10.1038/s41598-022-23134-8 Mullen AD, Treibitz T, Roberts PLD, Kelly ELA, Horwitz R, Smith JE, Jaffe JS. Underwater microscopy for in situ studies of benthic ecosystems. Nat Commun. 2016 Jul 12;7:12093. doi: 10.1038/ncomms12093. Musco L, Vega Fernández T, Caroselli E, Roberts JM, Badalamenti F. Protocooperation among small polyps allows the coral Astroides calycularis to prey on large jellyfish. Ecology. 2018 Oct;99(10):2400-2401. doi: 10.1002/ecy.2413. Neder M, Laissue PP, Akiva A, Akkaynak D, Albéric M, Spaeker O, Politi Y, Pinkas I, Mass T. Mineral formation in the primary polyps of pocilloporoid corals. Acta Biomater. 2019 Sep 15;96:631-645. doi: 10.1016/j.actbio.2019.07.016. Poon, Rebecca N., Timothy A. Westwood, Hannah Laeverenz-Schlogelhofer, Emelie Brodrick, Jamie Craggs, Eric E. Keaveny, Gáspár Jékely, Kirsty Y. Wan. Ciliary propulsion and metachronal coordination in reef coral larvae. bioRxiv 2022.09.19.508546; doi: https://doi.org/10.1101/2022.09.19.508546 Scucchia F, Sauer K, Zaslansky P, Mass T. Artificial Intelligence as a Tool to Study the 3D Skeletal Architecture in Newly Settled Coral Recruits: Insights into the Effects of Ocean Acidification on Coral Biomineralization. Journal of Marine Science and Engineering. 2022; 10(3):391. https://doi.org/10.3390/jmse10030391 Shapiro OH, Fernandez VI, Garren M, Guasto JS, Debaillon-Vesque FP, Kramarsky-Winter E, Vardi A, Stocker R. Vortical ciliary flows actively enhance mass transport in reef corals. Proc Natl Acad Sci U S A. 2014 Sep 16;111(37):13391-6. doi: 10.1073/pnas.1323094111.
Download Options
Fast download
Tips: Fast requires "Over the Great Firewall" Network
1. Use PotPlayer to combine video and audio playback
Download a video file without sound, and use PotPlayer (https://potplayer.daum.net) to open the video, right click on the playback interface -> Open -> Load External Audio -> File Type select "All Files (*.*)" -> Select the downloaded audio file (for example xxx.weba), now the video has sound, as shown below.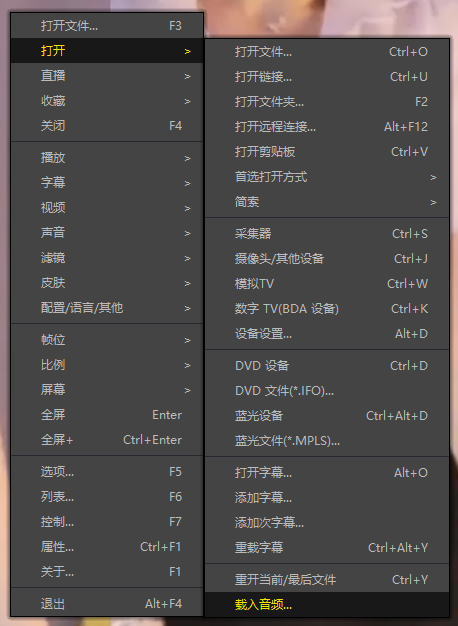 2. Use FFmpeg to combine video and audio into one file
ffmpeg -i video.webm -i audio.weba -vcodec copy output.mp4
The synthesized output.mp4 will have sound
FFmpeg Download: https://ffmpeg.org/download.html
Windows: winget install ffmpeg